Potenti
Cabernet sauvignon 100%
The vineyard where the cabernet grapevines grow enjoys a balance of clay and rocky backbone, and a favorable gradient.
petra_potenti_scheda_tecnica_eng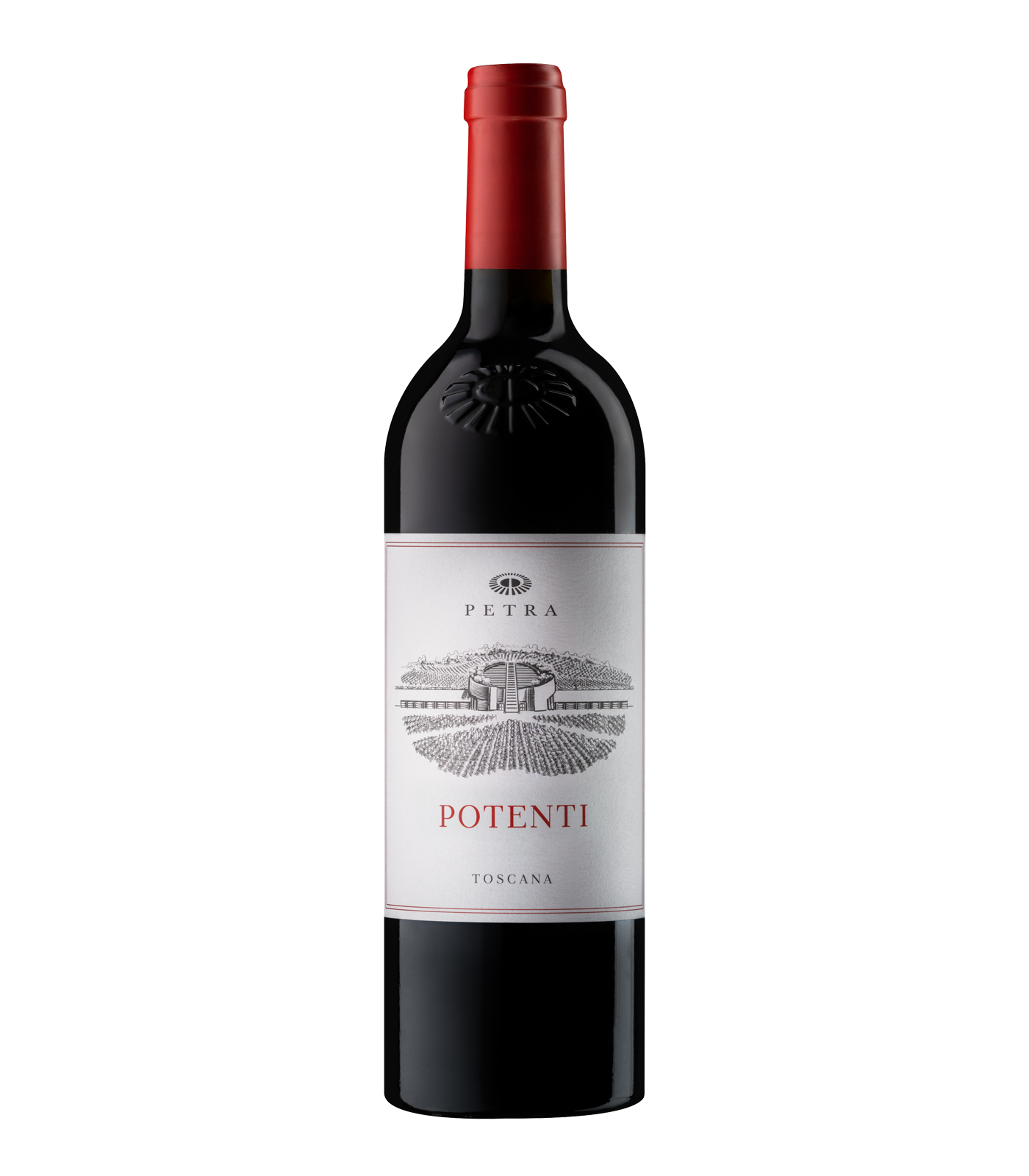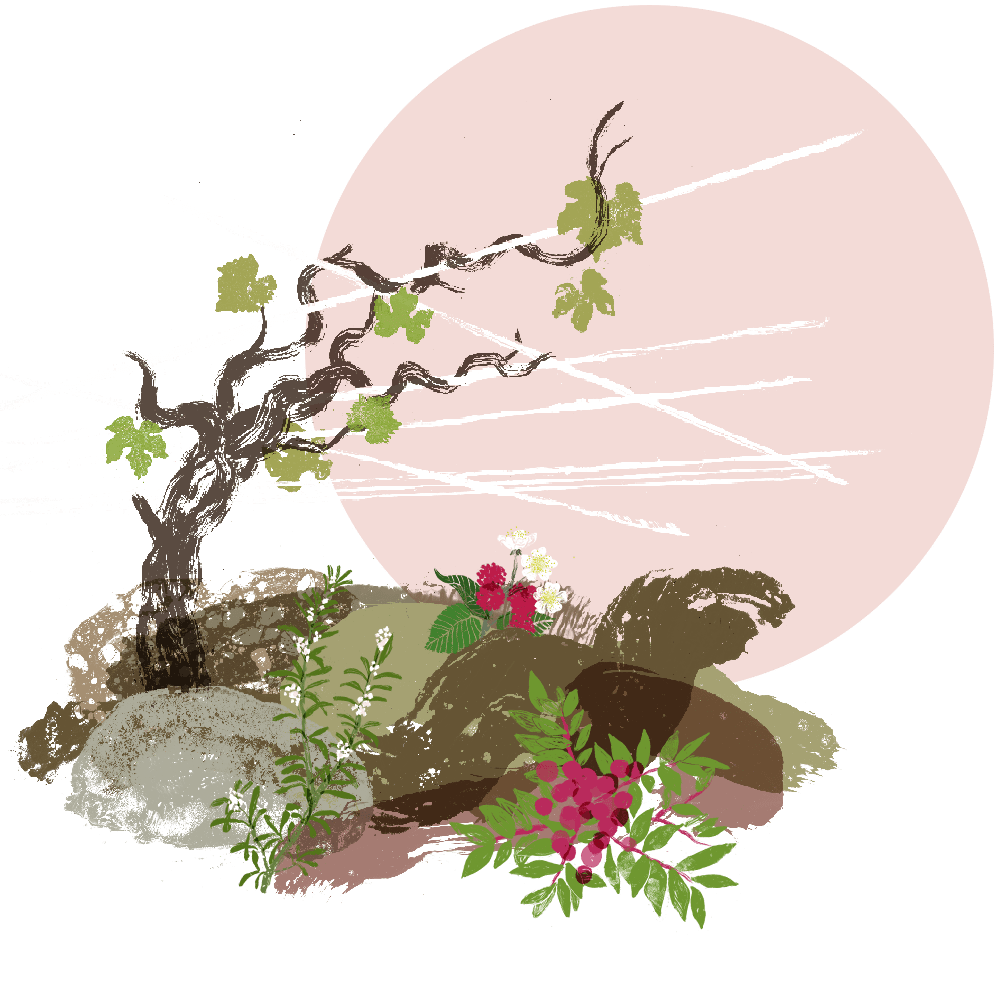 ---
Tasting
Aroma, flavor and perfume
Tasting notes
The fullysaturated, brilliant ruby red color introduces a variegated aromatic palette, with notes and hints of blackberry and blueberry jam, black cherry and spices, coffee and balsamic oils.
It is powerful and vigorous on the palate, confirming the promise of the nose, and dynamic thanks to its fresh and full character.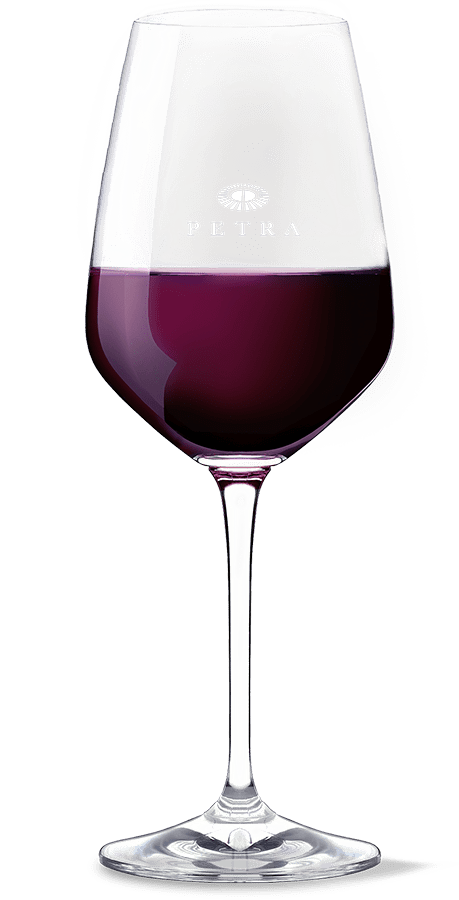 ---
Production method
The production method is strictly aimed at defending the territorial connotation.
Fermentation is carried out in 100 hl tapered oak vats. The wine is then aged in barriques for 18 months and matured in the bottle.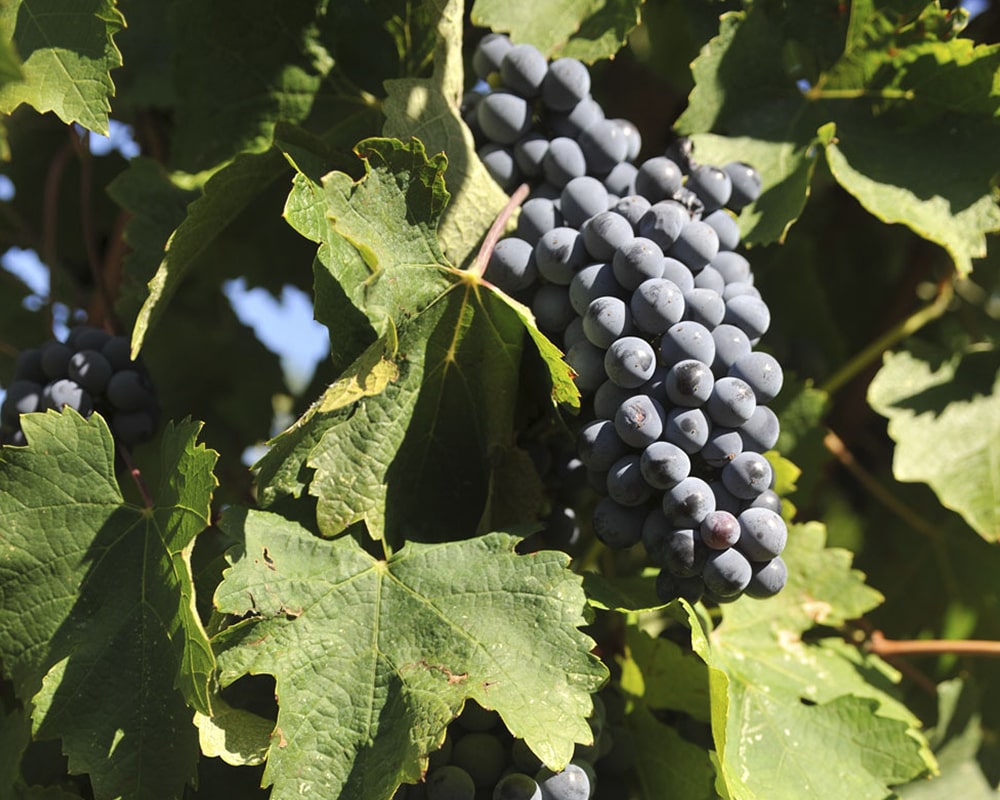 ---
Petra Wines
Belvento Wines
Oil and other products
Petra Aged Grappa

A selection of pomace from Tuscan grapes kept fresh and fragrant to extract and concentrate only the heart. A journey from Tuscany to Piedmont, a raw material that does not exhaust its strength in wine, but comes back to life in stills and French oak barrels.

Olio Petra

L'olio prodotto è ricavato da 2000 olivi situati in località San Lorenzo, nel comune di Suvereto, a 120 metri d'altitudine, su un terreno argilloso di 10 ettari. Le olive da cui viene ricavato appartengono tutte a varietà autoctone della regione, i cultivar Leccino, Frantoio, Moraiolo e Pendolino.

L'Uliveta di Mariella

The olive grove is in fact a gift from her husband, Vittorio Moretti, and this oil is a tribute to Mariella's personality and her passion for products that bear a natural closeness to land farming.
---