Petra
Cabernet sauvignon 60%, merlot 28%, cabernet franc 12%
The embodiment of the project, whose name it bears, Petra tells timeless tales with new words.
The grapes, mostly cabernet sauvignon with some merlot, are grown on calcareous soils with a good balance of clay and rocky backbone. Ideal soils, well-suited to the varietals grown on them but most of all able to transmit their distinctive characteristics.
petra_2017-en-lowq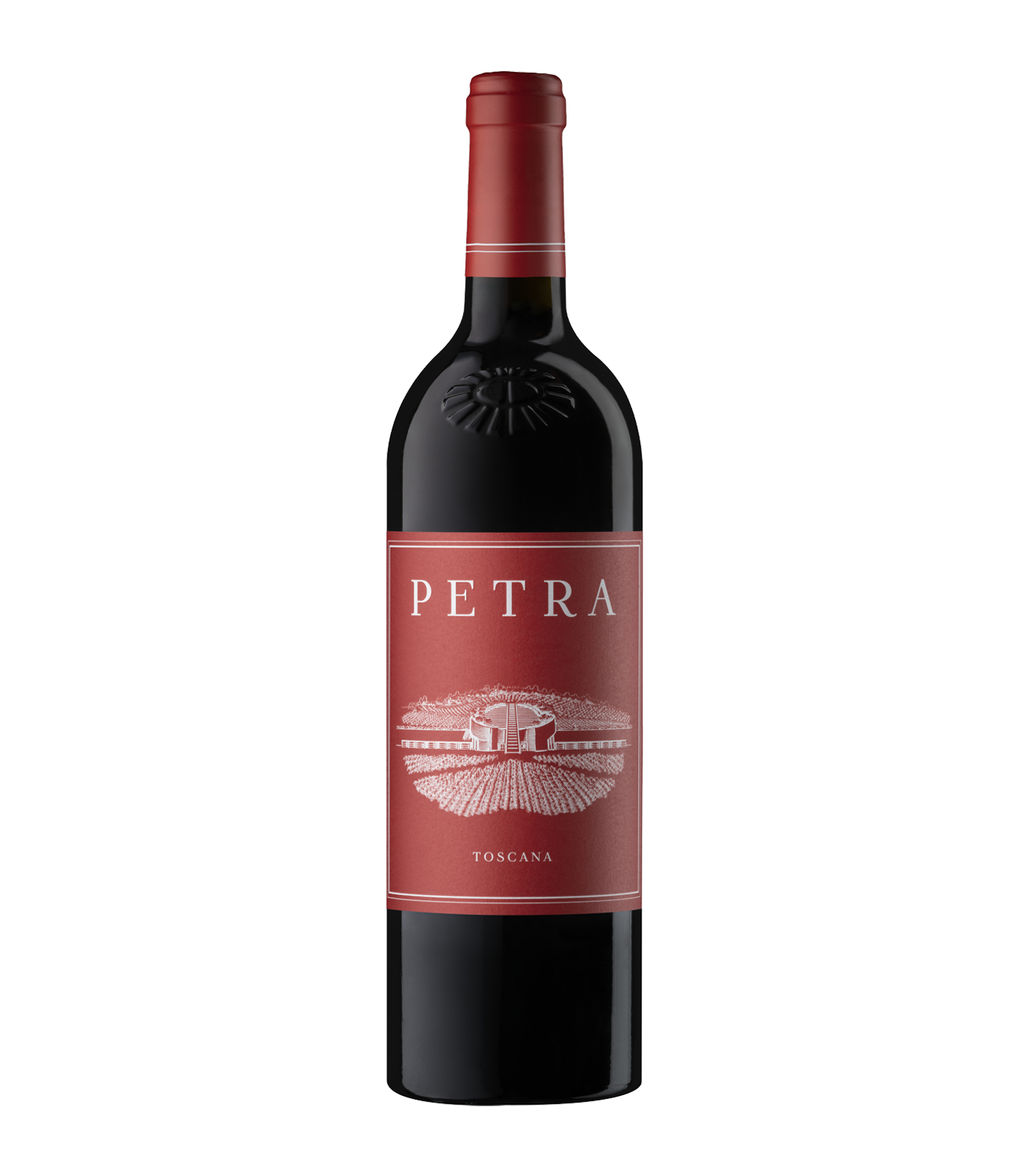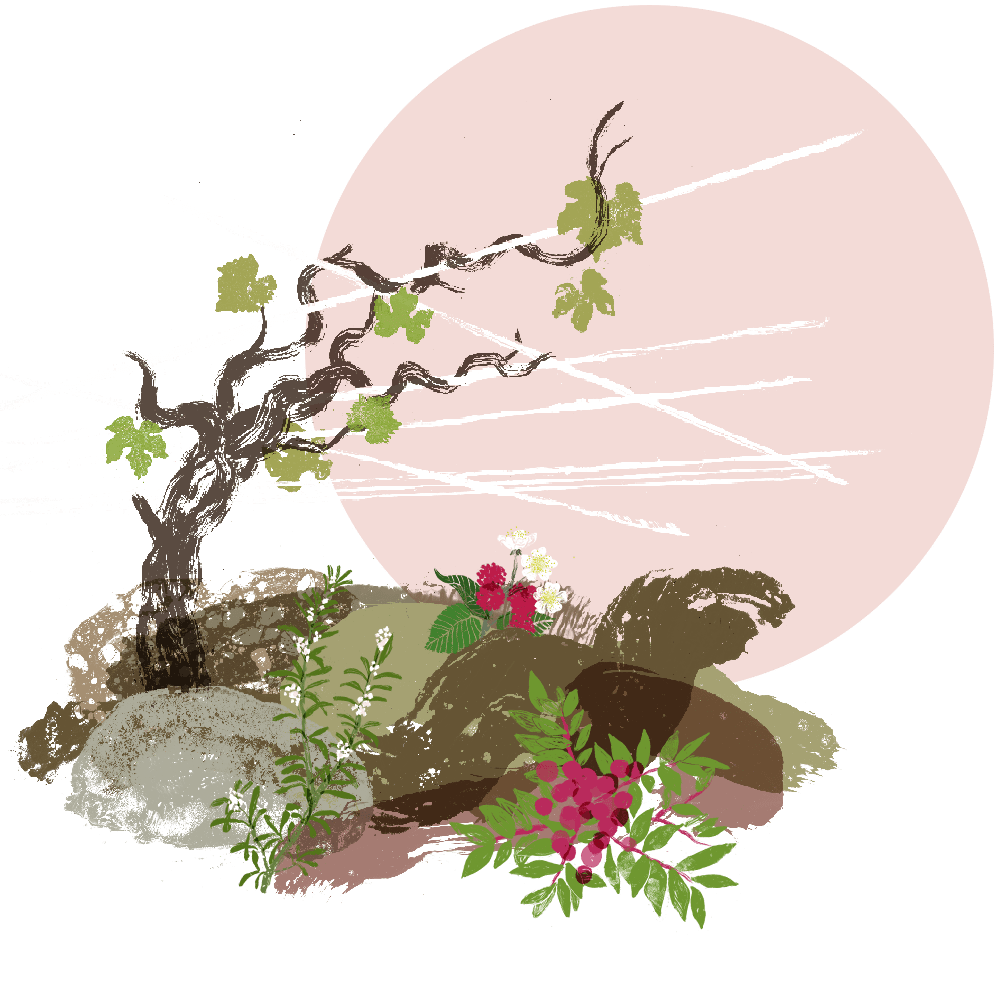 ---
Tasting
Aroma, flavor and perfume
Tasting notes
Brilliant ruby red colour. To the nose it is whole and intense, with hints of red fruit, wild blackberries, cherries and currants.
These aromas are plea- santly accompanied by balsamic notes reminiscent of the Mediterranean brush, bay leaves and spiced notes of pepper and incense with hints of vanilla, which create a highly complex and refined bouquet. To the palate it is powerful and full-bodied, refreshing and underlain by rich and silky tannins.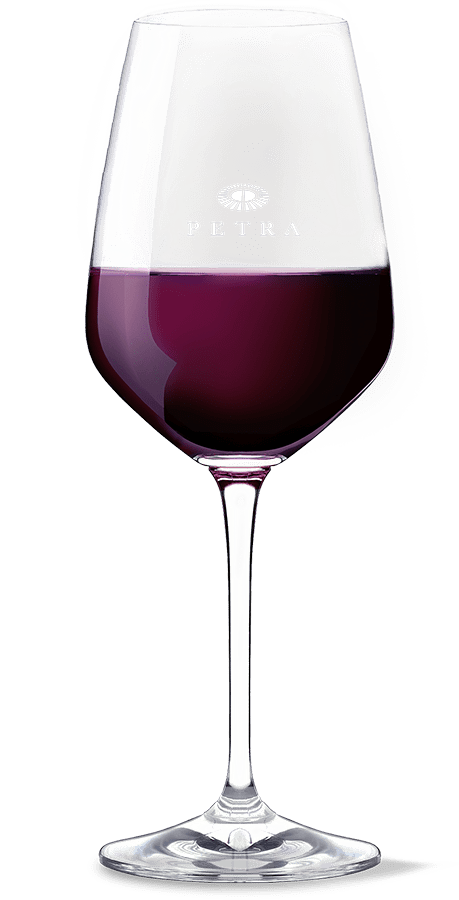 ---
Production method
The production method is strictly aimed at defending the territorial connotation.
To preserve and valorize all this, they are processed meticulously at the winery, using non-invasive methods: the bunches are brought there in crates, and natural fermentation is carried out using local yeasts, in 100 hl tapered oak vats. Finally comes 18 months of aging in barriques – new, once- and twice-used – and a mediumlight toasting that accompanies and exalts the fruit without ever overpowering it. An equally long period is spent in the bottle before the wine leaves the cellars.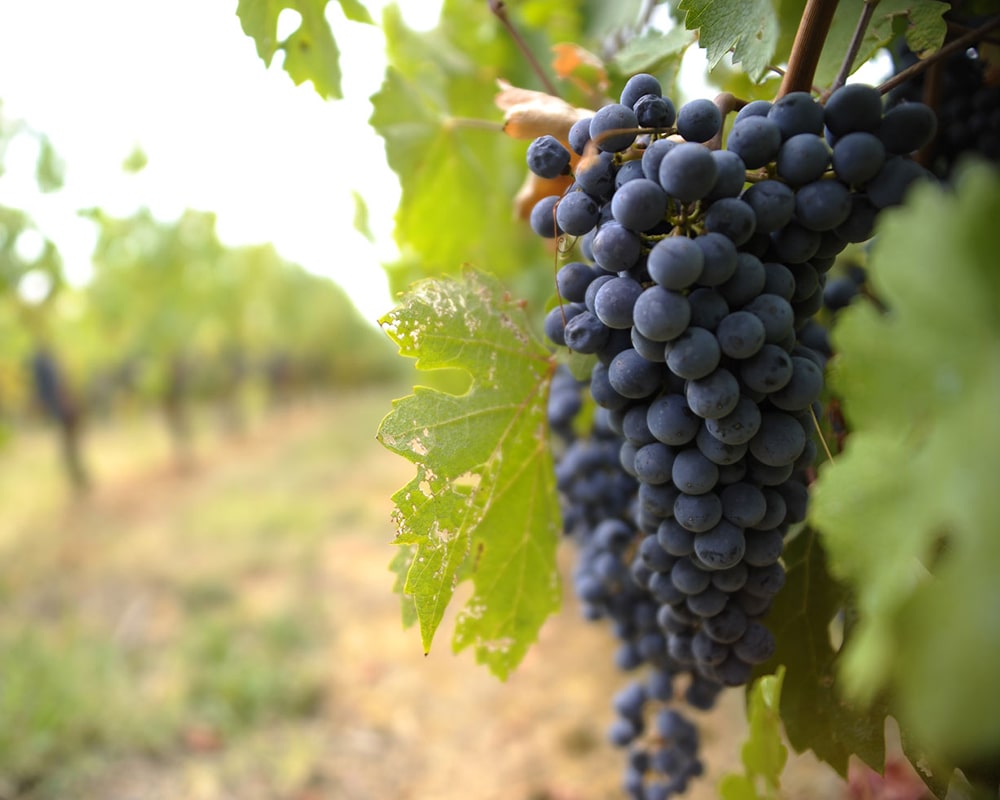 Vigneto di Petra
Località San Lorenzo Alto
Latitude: 43.0445323, Longitude: 10.7056257
---
Petra Wines
Belvento Wines
Oil and other products
Petra Aged Grappa

A selection of pomace from Tuscan grapes kept fresh and fragrant to extract and concentrate only the heart. A journey from Tuscany to Piedmont, a raw material that does not exhaust its strength in wine, but comes back to life in stills and French oak barrels.

Olio Petra

L'olio prodotto è ricavato da 2000 olivi situati in località San Lorenzo, nel comune di Suvereto, a 120 metri d'altitudine, su un terreno argilloso di 10 ettari. Le olive da cui viene ricavato appartengono tutte a varietà autoctone della regione, i cultivar Leccino, Frantoio, Moraiolo e Pendolino.

L'Uliveta di Mariella

The olive grove is in fact a gift from her husband, Vittorio Moretti, and this oil is a tribute to Mariella's personality and her passion for products that bear a natural closeness to land farming.
---