L'angelo di San Lorenzo
The discovery of old vines of malvasia, trebbiano, clarette and vermentino.
Varietals that have always been used in Tuscany to assemble great contemplation wines, tempted the winery to revivify those old contorted stumps by pampering them with tender loving care.
angelo-di-san-lorenzo-en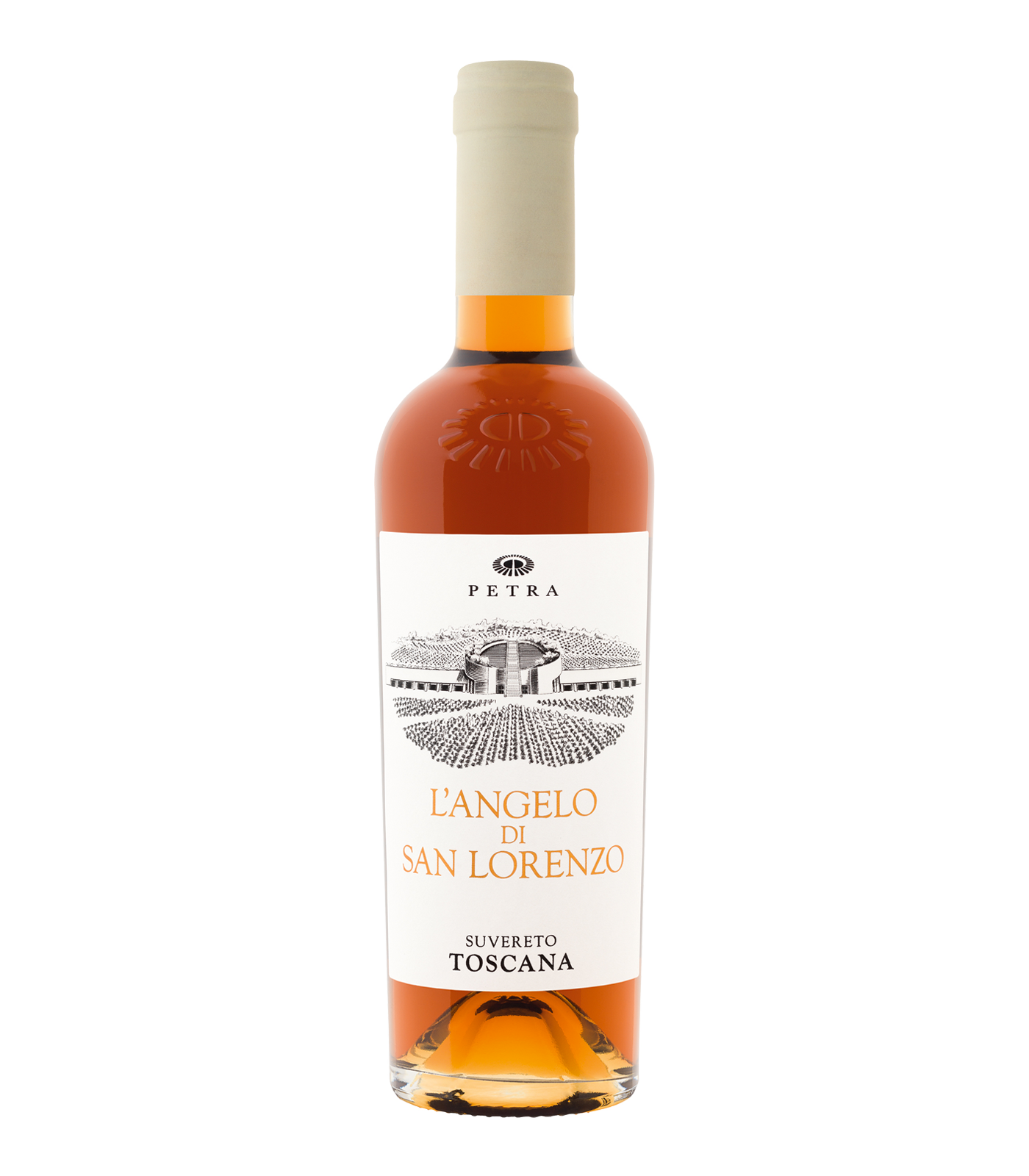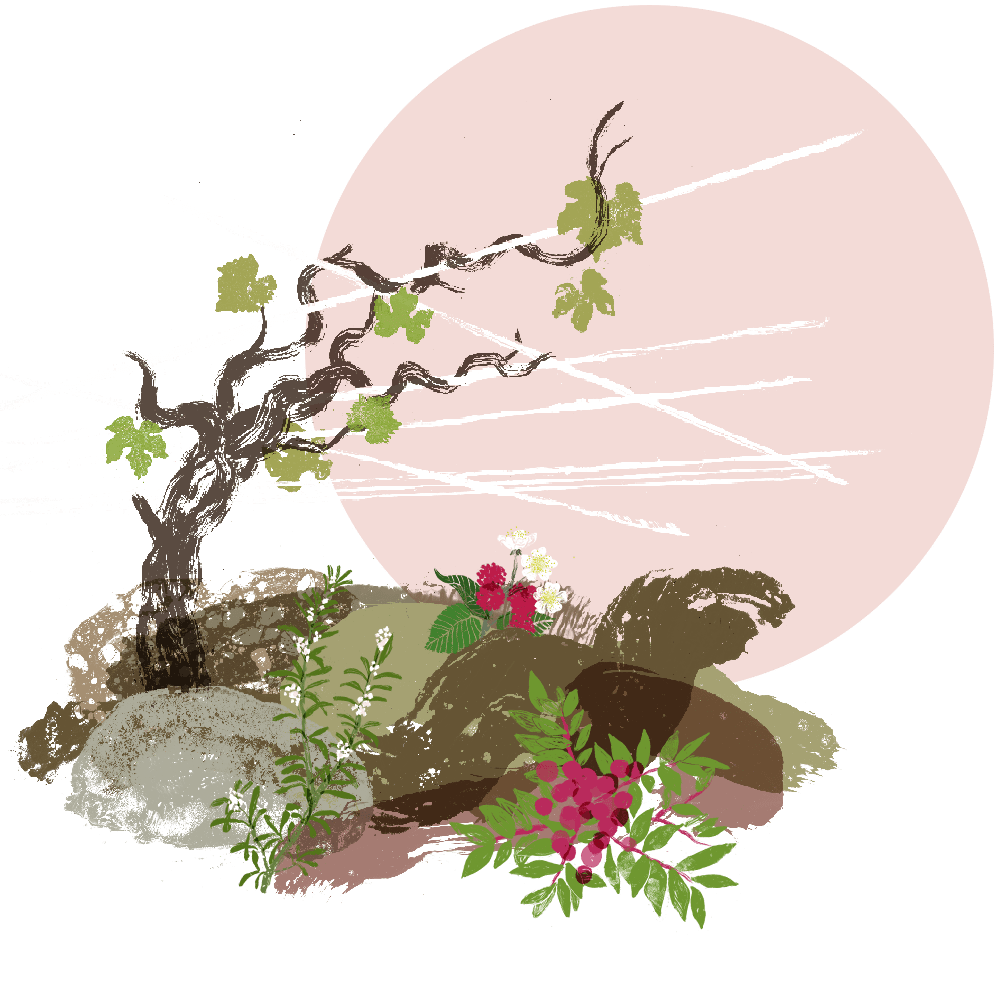 ---
Tasting
Aroma, flavor and perfume
Tasting notes
The color is amber, with an intense and variegated array of scents, including hints of apricot and dried figs.
To the palate it is rich and dense, with nuances of honey and mediterranean herbs.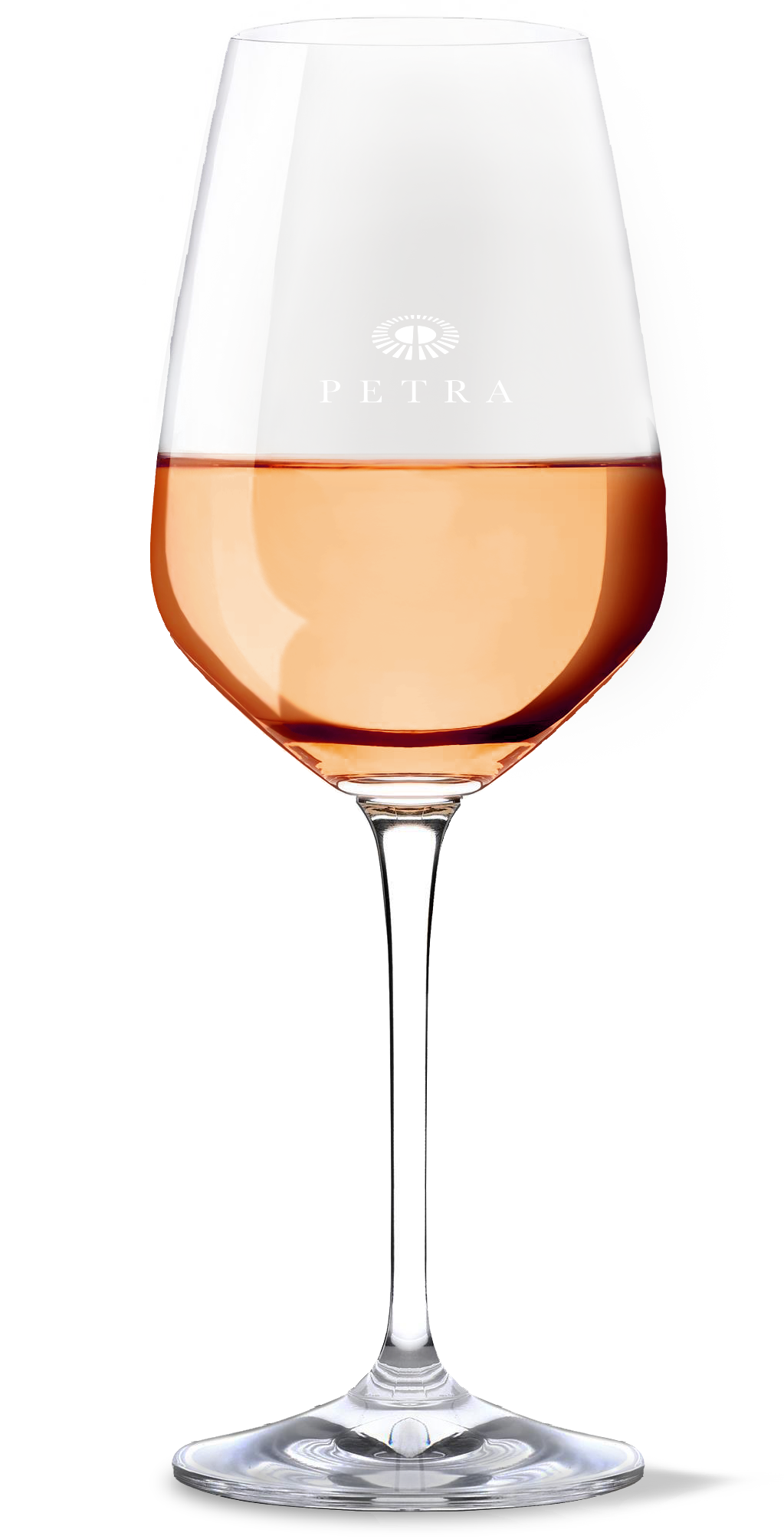 ---
Production method
The production method is strictly aimed at defending the territorial connotation.
Each year, the best bunches produced by these plants are ripened in the late summer sun, then harvested by hand and dried in the cellars. Towards the end of the year, they are pressed in traditional presses. Fermentation is natural and the wine is aged in partially filled barrels. After aging, which can last as long as 8 years, the base wines from different vintages are assembled into a blend.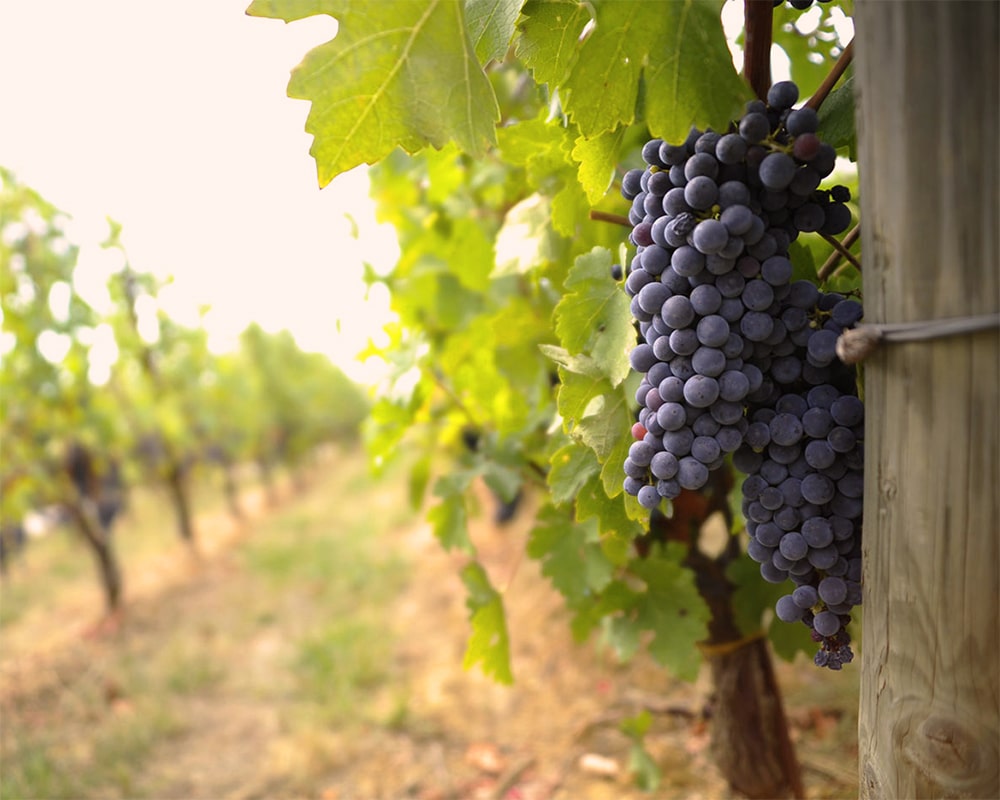 ---
Petra Wines
Belvento Wines
Oil and other products
Petra Aged Grappa

A selection of pomace from Tuscan grapes kept fresh and fragrant to extract and concentrate only the heart. A journey from Tuscany to Piedmont, a raw material that does not exhaust its strength in wine, but comes back to life in stills and French oak barrels.

Olio Petra

L'olio prodotto è ricavato da 2000 olivi situati in località San Lorenzo, nel comune di Suvereto, a 120 metri d'altitudine, su un terreno argilloso di 10 ettari. Le olive da cui viene ricavato appartengono tutte a varietà autoctone della regione, i cultivar Leccino, Frantoio, Moraiolo e Pendolino.

L'Uliveta di Mariella

The olive grove is in fact a gift from her husband, Vittorio Moretti, and this oil is a tribute to Mariella's personality and her passion for products that bear a natural closeness to land farming.
---