La Balena
Viognier 100%
The wine's name is taken from an ancient oral tradition that so dubbed the vineyard from which it comes.
The slightly calcareous, clayey and sandy soils are planted with viognier.
scheda-tecnica-la-balena-2015-petra-en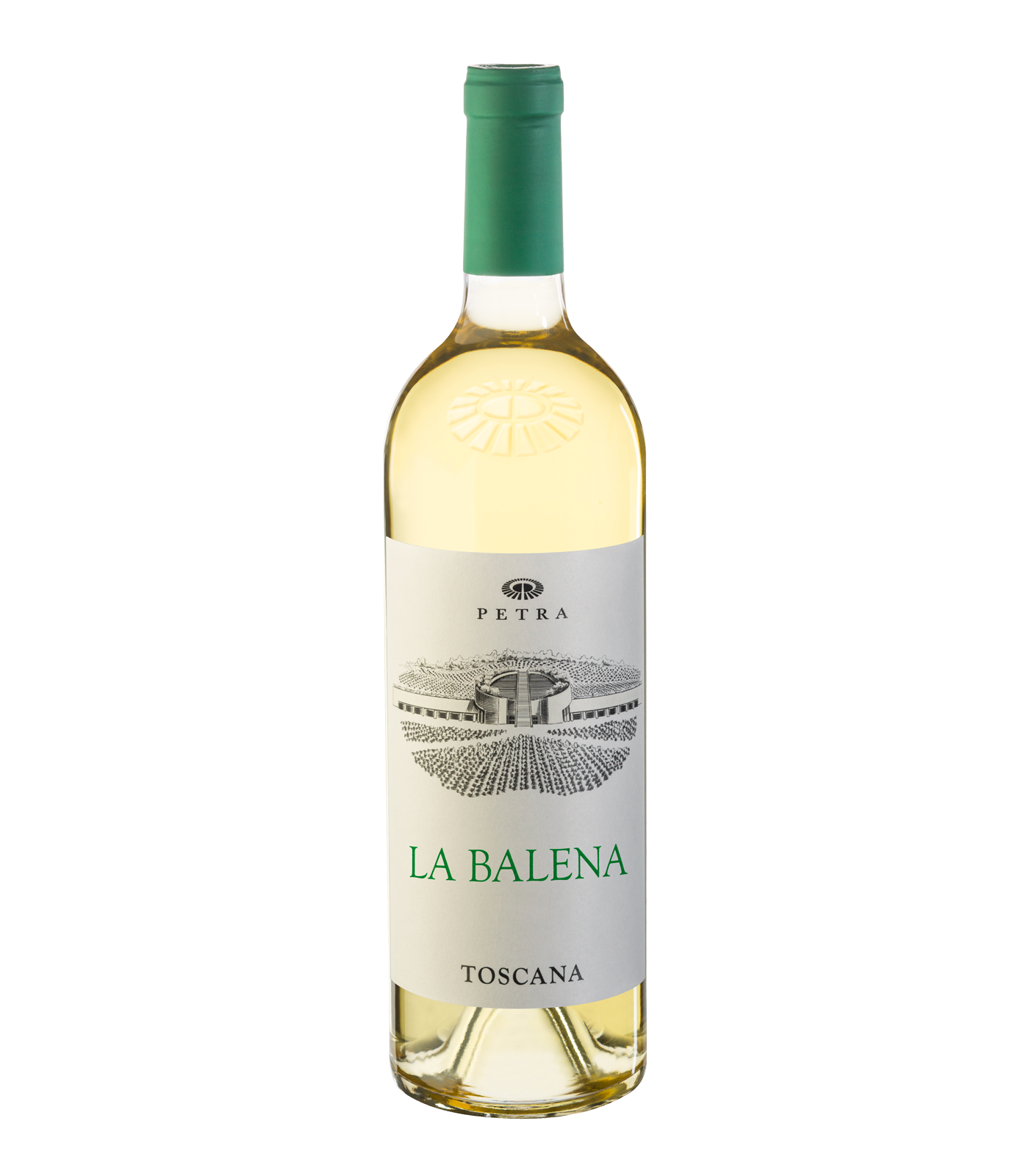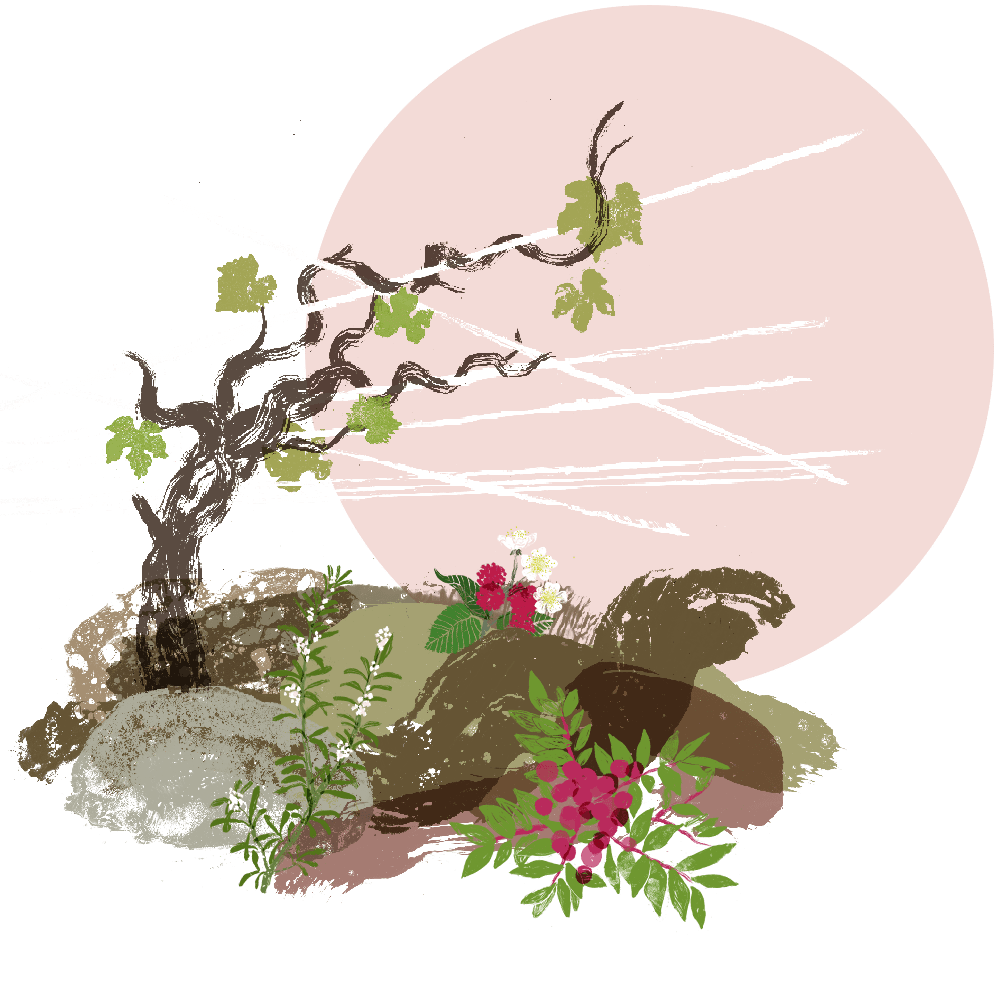 ---
Tasting
Aroma, flavor and perfume
Tasting notes
The color is a brilliant golden straw yellow, with an aroma that is initially floral, with notes of wisteria, linden and broom, followed by a hint of citron and nuances of mediterranean shrubs.
Its fruited origins become fully manifest in a fresh and ample mouth, with a taste that is fresh, savory and easy to drink. The extended aromatic finish is perfectly balanced between ripe nuances and balsamic tinges.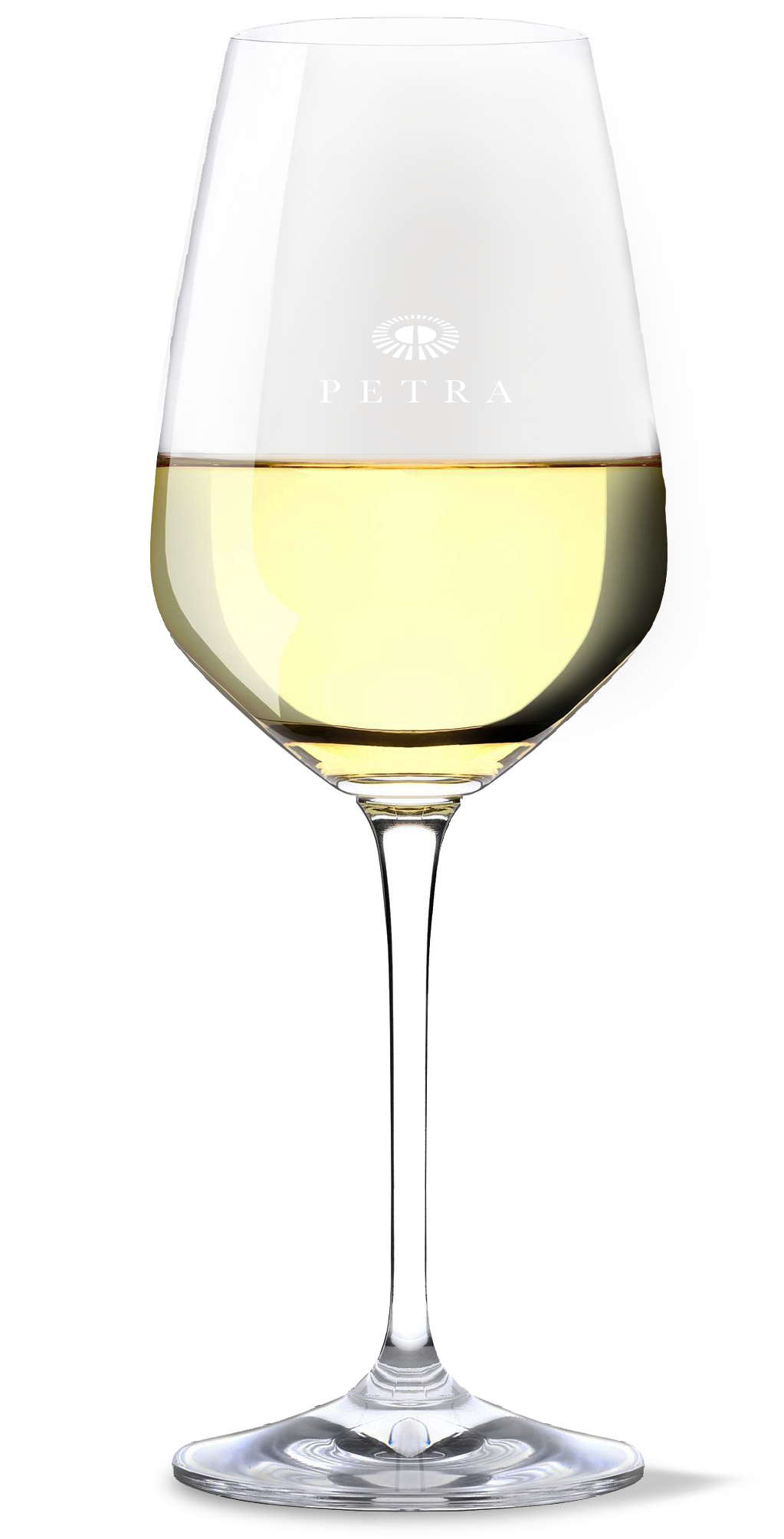 ---
Production method
The production method is strictly aimed at defending the territorial connotation.
The grapes are hand-selected and hand-picked. Fermentation occurs in stainless steel vats, with the grapes lying on fine lees for about 18 months, 6 of them in used barriques. Another 6 months of ageing in the bottle and the wine is ready.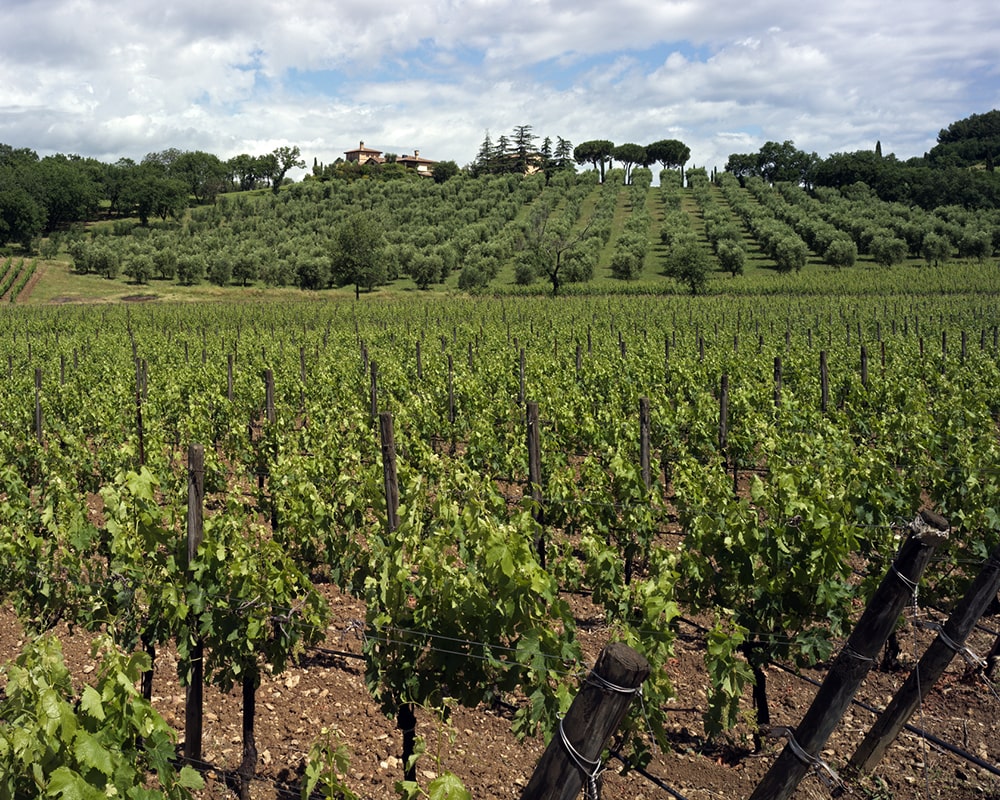 ---
Petra Wines
Belvento Wines
Oil and other products
Petra Aged Grappa

A selection of pomace from Tuscan grapes kept fresh and fragrant to extract and concentrate only the heart. A journey from Tuscany to Piedmont, a raw material that does not exhaust its strength in wine, but comes back to life in stills and French oak barrels.

Olio Petra

L'olio prodotto è ricavato da 2000 olivi situati in località San Lorenzo, nel comune di Suvereto, a 120 metri d'altitudine, su un terreno argilloso di 10 ettari. Le olive da cui viene ricavato appartengono tutte a varietà autoctone della regione, i cultivar Leccino, Frantoio, Moraiolo e Pendolino.

L'Uliveta di Mariella

The olive grove is in fact a gift from her husband, Vittorio Moretti, and this oil is a tribute to Mariella's personality and her passion for products that bear a natural closeness to land farming.
---