Our
Maremma
A natural oasis
When someone arrives at Petra for the first time, they are enchanted by the power of nature and by a light that has an uncommon depth at these latitudes.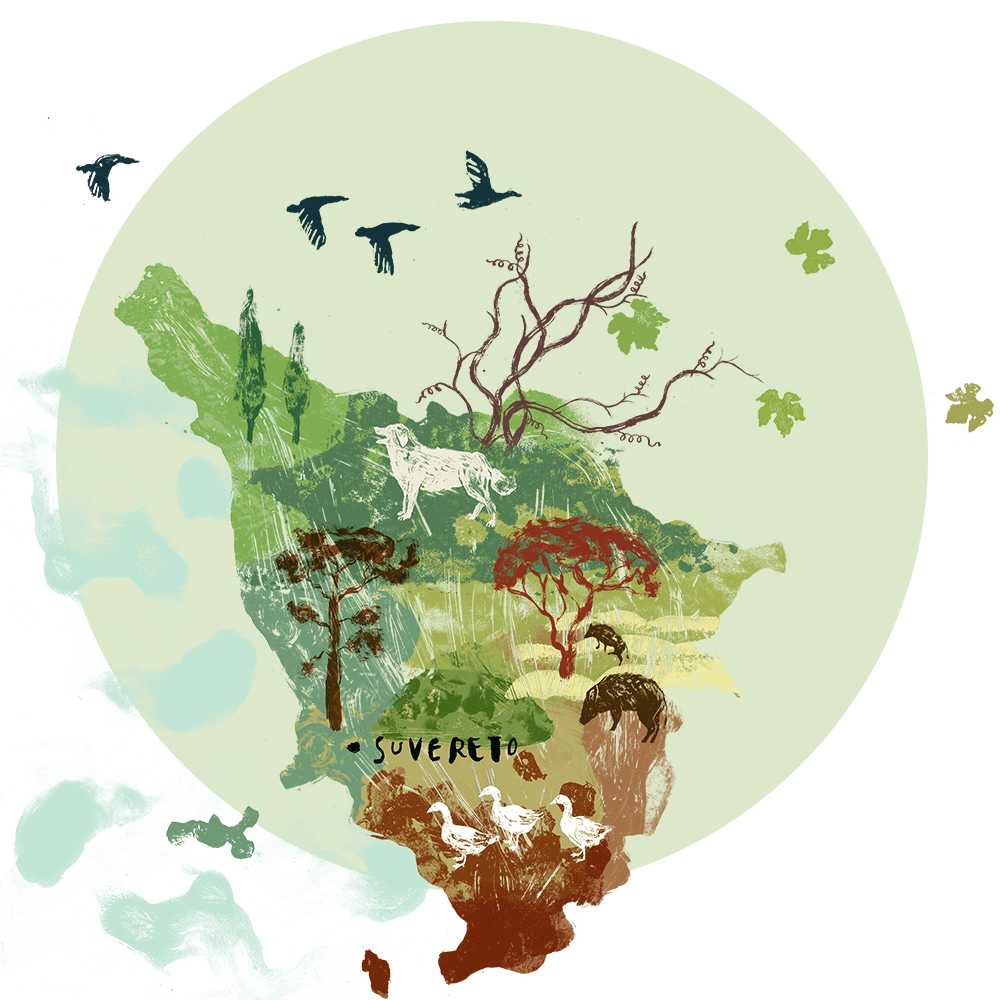 ---
The estate is steeped in a very special ecosystem, which breathes and whispers, permeated by warmth and with an underground current which pervades the soil and reaches us through the produce of the land – grapes, but a lot more too. Petra's landscape and nature are unique: the green belt of the Colline Metallifere, near the Montioni Natural Park, with the Poggio Tre Cancelli Natural Reserve, up to the Sterpaia Coastal Park, looking over the Tyrrhenian Sea, a constant presence on the horizon, a single blue tone in a landscape otherwise dominated by two essential colours – green and russet.
---
---
The hot summers are tempered by the brackish coastal winds, and the Mediterranean scrub, where Turkey oak, cork and arbutus mix with heather, mastic and myrtle, is home to deer, boars, porcupines, hedgehogs, badgers, foxes, kestrels, buzzards and owls. A cohesive coexistence and a spontaneous dialogue link Petra to its land, starting from the light environmental footprint of its winemaking and agricultural practices.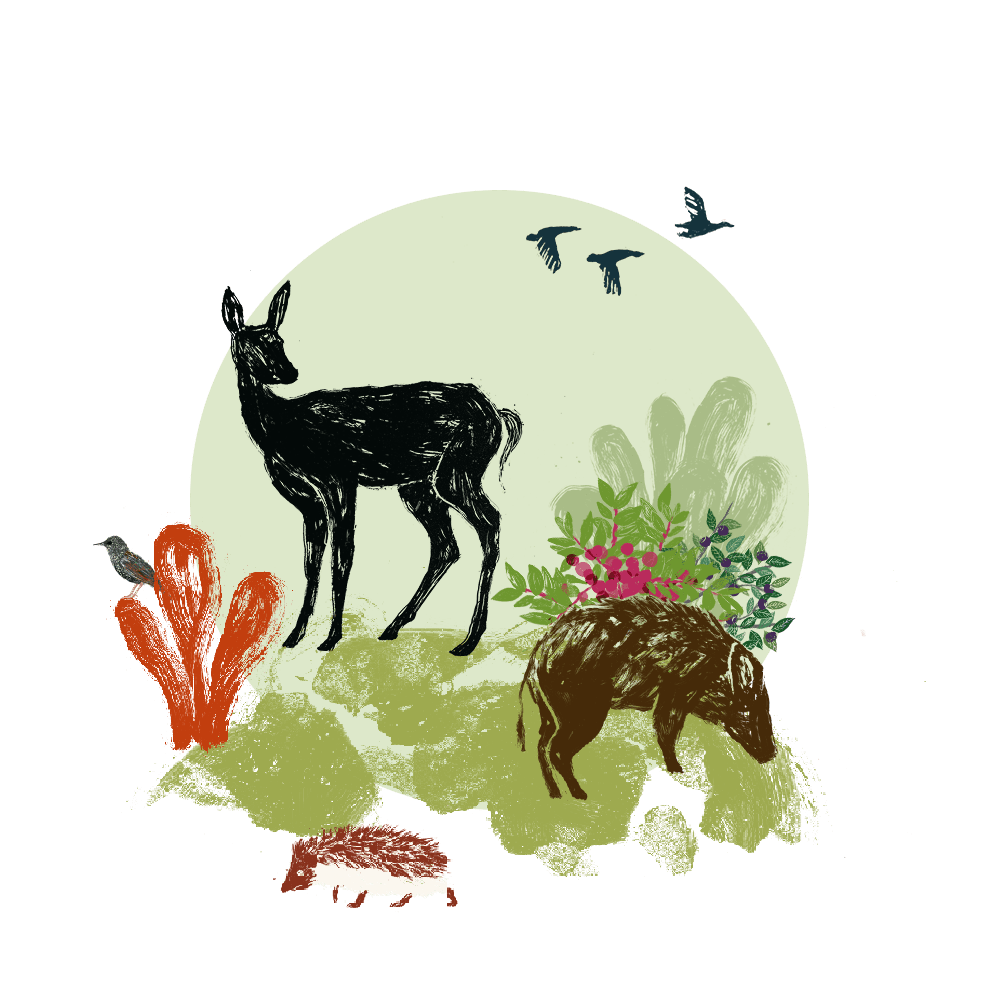 ---
---
Terroir

An unprecedented stratification of landscapes, microclimates and substrates, all meticulously classified.

Agricultural company

Francesca Moretti loves to sink her hands in the soil and also for this reason she wanted the estate to retain its original agricultural DNA intact.
---