Cellar
Model
Architecture
The Swiss architect Mario Botta, appointed by Vittorio Moretti to give shape and purpose to the operative heart of Petra, described in this way the spirit of the project.
A rational design that highlights the measure, beauty and depth of the landscape.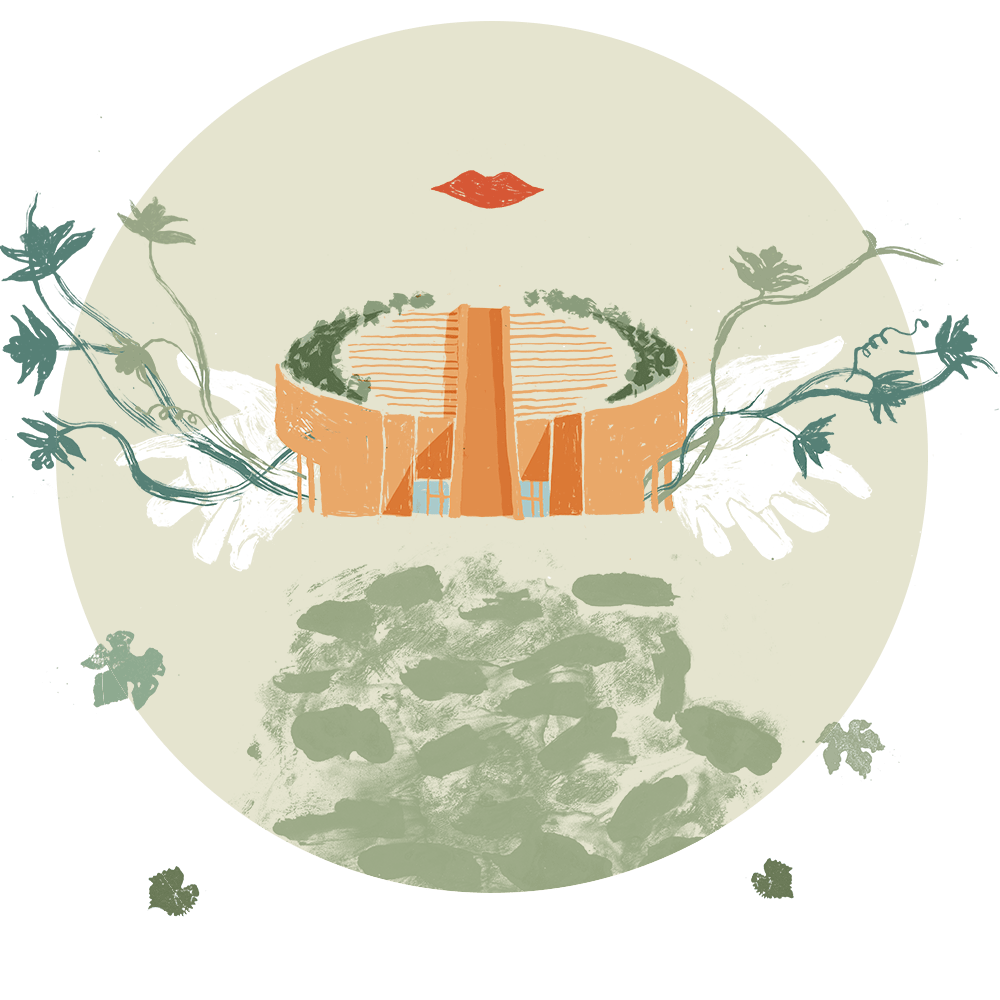 ---
A single frontage downstream, with a 25 m tall central cylindrical body and oriented 45/90 degrees with respect to the vine-rows around it. Totemic and organic, the symbol of a sensitive approach to a technological process, the cylinder includes the activities of reception and, at his heart, the winemaking activities. The roof – an inclined plane parallel to the hill – is the place where the grape clusters are gathered: from here the grapes, separated from the stem, fall softly into the maceration and fermentation tanks.
---
---
Soft, respectful, with a low impact, like the overall approach that leads from the grapes to the bottle. In the heart of the hill are the aging chambers (in casks and bottles) and, in addition to the space reserved to Slavonian oak barrels, a long gallery penetrates deeply and comes to an end in front of a solid rock wall.This is the final place, a space for meeting and reflecting, as the Rivadossi Altar suggests. An umbilical cord that links Petra to the petra mater of the Colline Metallifere.
---
---